Nigeria as been and will continue to be an integral part in the survival of africa in many ways which will be discussed: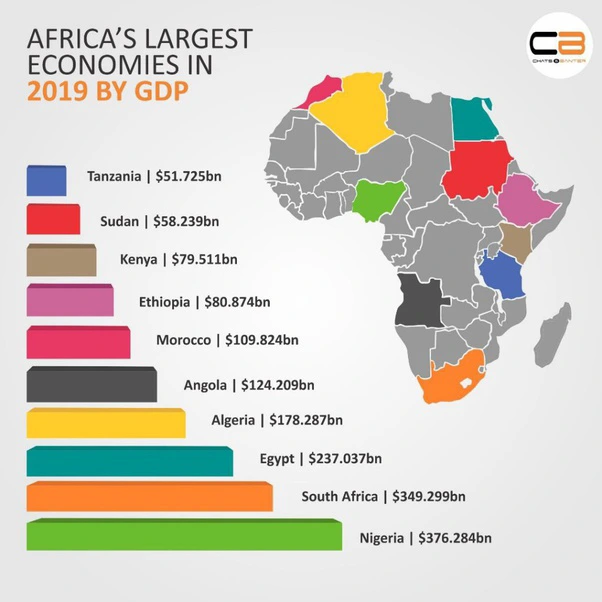 Nigeria provides economic life line to several African countries, especially, in the West Africa sub region. Economy of West African countries from Benin Republic to Togo, Ghana, Cote d'ivoire, Guinea, Liberia and Sierra Leone depend on Nigeria. Nigeria manufacturing sector sustain these countries; little wonder, the border closure between Nigeria and west Africa brother keep generating political and economic ripples in the region.
Nigeria national grid supply many African nations electricity, just as it supplies petroleum products.
Nigeria is at the forefront of promoting Africa; after many centuries of the continent dislocation by foreign powers through several periods of political, economic, social,and cultural onslaught.
It has the fastest growing economy, which will ultimately benefit Africa today and beyond. With a $376.284 billion GDP in 2019, Nigeria and South Africa has a combined $750 billion GDP, about one-third of Africa's $2.24 trillion GDP.
Nigeria holds enormous natural resources, which holds a good promise for Africa; more important, these resources, will certainly serve Africa political, economic and cultural needs years ahead.
Nigeria has technically become Africa's Culture headquarters. Since 1977 Festival of Arts and Culture (FESTAC) held in Nigeria, African nations continue to see Nigeria as its culture headquarters. And with the exponential growth in Entertainment Industry in Nigeria, which is felt in all AFRICAN COUNTRIES, its music, plays, dramas (home videos, Broadway)-spearheaded by Nollywood continues to rock the four corners of Africa. From Mediterranean Sea coast in the north to Cape of Good Hope on the tip end of South Africa within the great ocean-Atlantic Ocean, Nigeria entertainment has become a house hold name.