You would think you have seen it all, until you visit some wonderful places in Nigeria. These are rare places that are not just a click away. They are places that most of us never knew as a Nigerian.
How far have you travelled in Nigeria? Have you been to a tourist center before? Have you had the exhilarating moment of beholding natures? Let us have a jaunty-journey of nature right now.
Below are the 5 places you never think existed in Nigeria:
1. Obudu Mountain Resort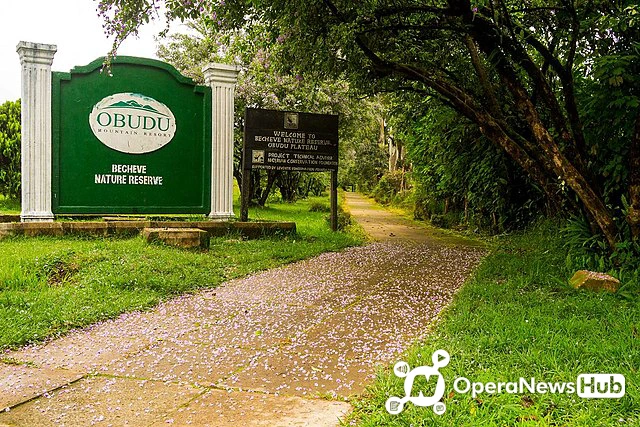 Formerly known as the Obudu cattle ranch, the Obudu mountain resort is located on the Obudu plateau in Cross River state, Nigeria. It was discovered in 1949 by M. McCaughley who toured its ranges. It was later developed in 1951 by Mr. Hugh Jones and Dr Crawleild.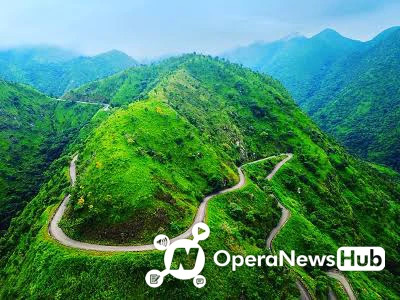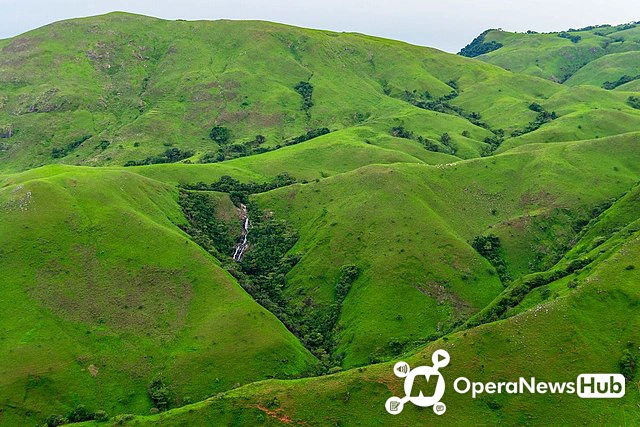 The resort is close to the Cameroon border in the northeastern part of Cross River state. The climate of the Obudu mountain resort is semi-temperate mountain climate, which is the general weather condition experienced on the Obudu mountain.
The resort serves as a great tourist center for both national and international tourists. It has has a lot of facilities apart from the cool ambience of the plateau. Facilities like pool, restaurants, tennis court, bar and lodges.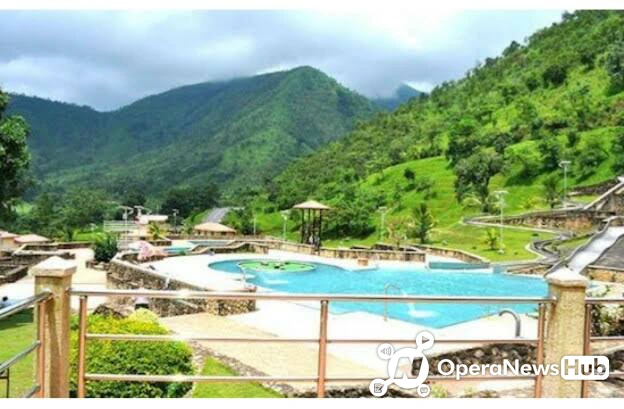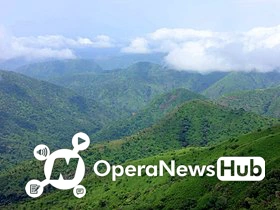 You can also take a cable car to take you round the mountain; it will give you a perfect sight and perspective of the mountain. Although, normal car can be used, but the cable car is faster.
As a tourist, you can engage in a lot of fun-filled activities like swimming, horse-riding, hiking and golfing. You can also go for various sight seeing; the plateau houses a lot of birds.
2. Tarkwa Bay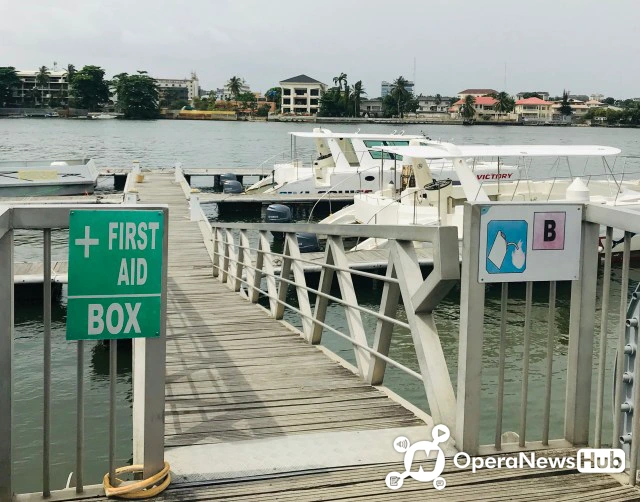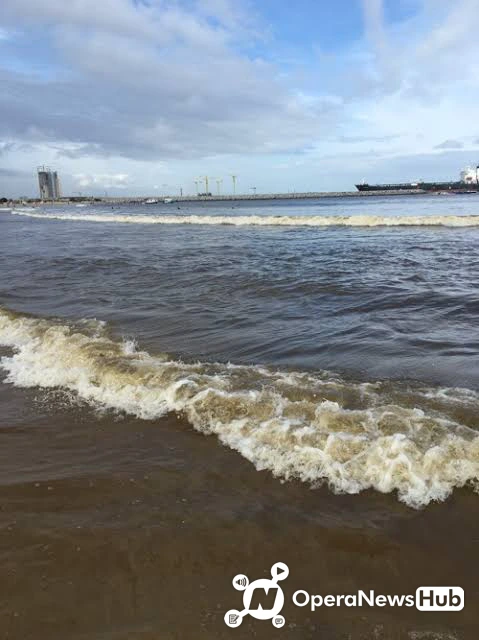 Tarkwa Bay Beach is an artificial sheltered beach in the centre commercial hub city of Nigeria, Lagos. It the oasis from the hustle and bustle of life on the Lagos Island. The sheltered beach is located near the Lagos harbour and only a few minutes boat ride from Victoria Island.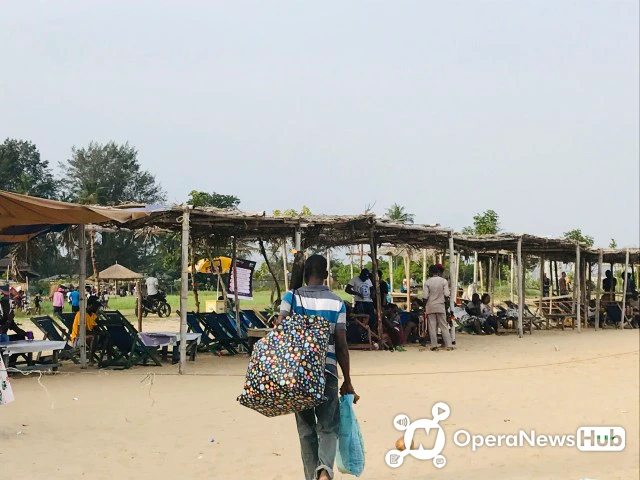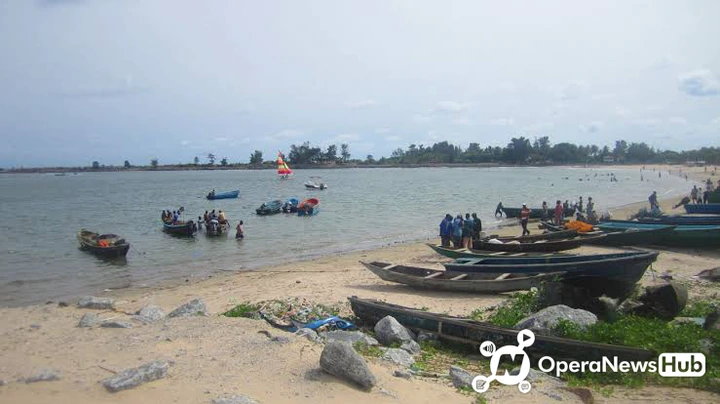 The beach is also a home to guest houses incase you want to take a honeymoon vacation. You will get to enjoy various fun-filled and excitement-laden sight there.
You can play volleyball and engage in horse-riding. There are are cabanas and chairs to sit on for relaxation. Many vendors are there to offer you mouth-watering services. Many people never know this place ever existed, unlike ShopRite and Mr Biggs where everyone is familiar with.
3. Akwa Ibom Golf Resort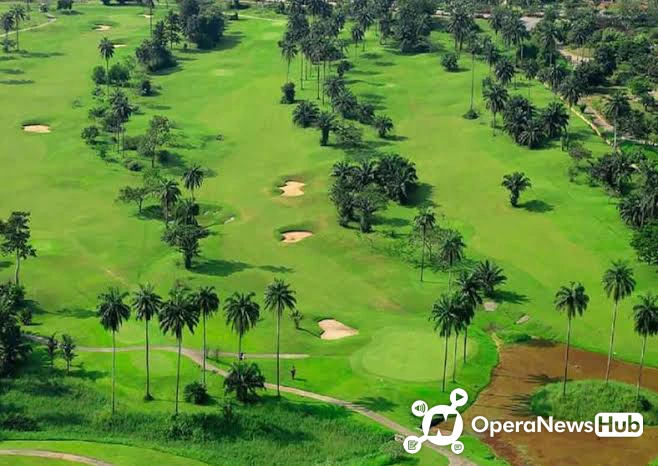 This resort is located at Nwaniba Rd., Uyo city, Akwa Ibom state. The vegetation and trees at the resort blossom its uniqueness. It has a well furnished hotel to accommodate visitors in order to flourish their experience in an ambience atmosphere.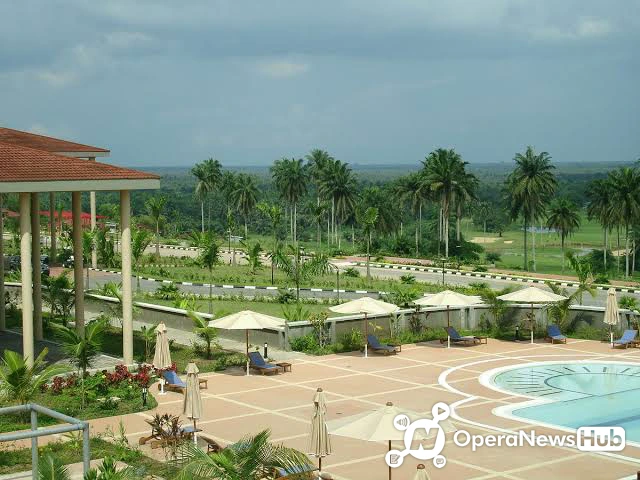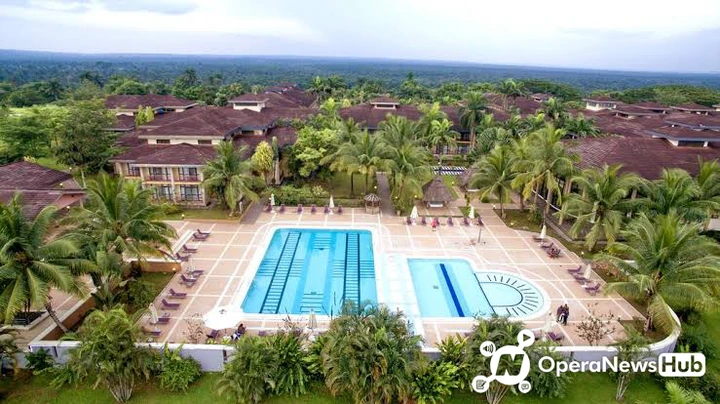 It has many facilities and places where you can relax yourself. There is a tennis court, fitness center, golf resort, swimming pool and kid center; where kids could enjoy themselves.
Apart from engaging yourself physically, the hotel is also filled with the best cook who would bring to your mouth a sumptuous meal.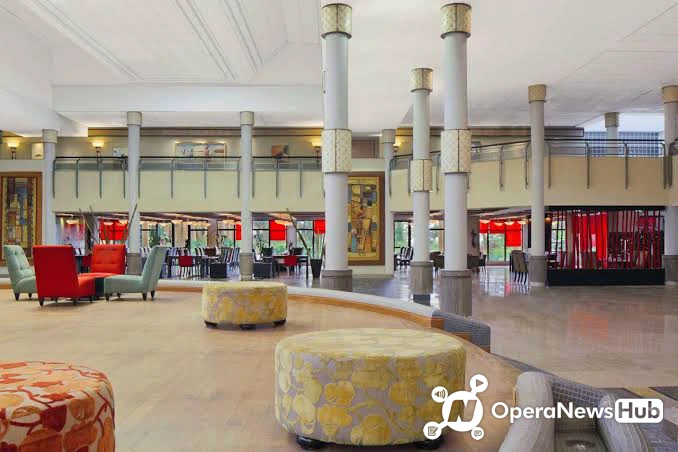 Little did people know that an amazing place like this existed in Nigeria.
4. Gurara Waterfalls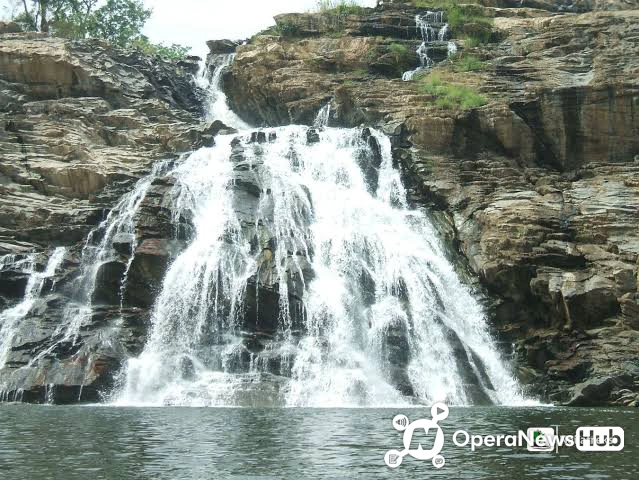 Here is another wonder of nature located along Suleja-Minna road in Gurara Local Government Area of Niger State. The waterfalls is surrounded by mountains and tress. And I am sure that it is one of the places to enjoy a beautiful, scintillating and breathtaking sight in Nigeria.
There are different point of waterfall. The look out point, the sandy shore part where you can do picnics and barbeque, the rocky front at the waterfall bath where you can sunbath if you wanted. You would see various types of fish and bird at the waterfall.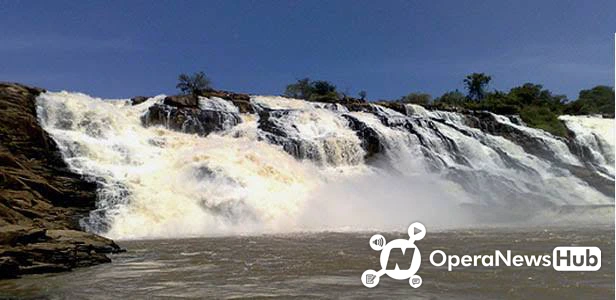 History has it that the waterfalls was discovered by a Gwari hunter called Buba in 1745 before some Europeans discovered it in 1925 after they found it as a recreational center. Prior to the discovery of the waterfalls by the Europeans, Gurara Waterfalls was worshipped by people living in communities around it. Oral history also has it that Gurara Waterfalls and Gurara River were named after two deities called Gura and Rara.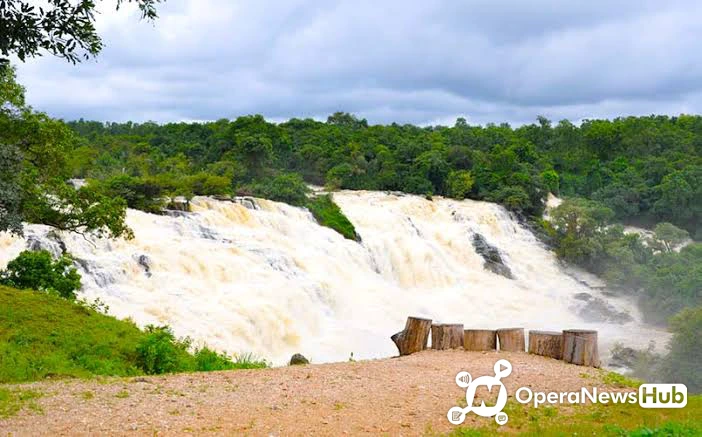 Standing from afar on the landscape and looking at the waterfall creates an aura feeling of optimism, hope and tranquility.
5. Lufasi Park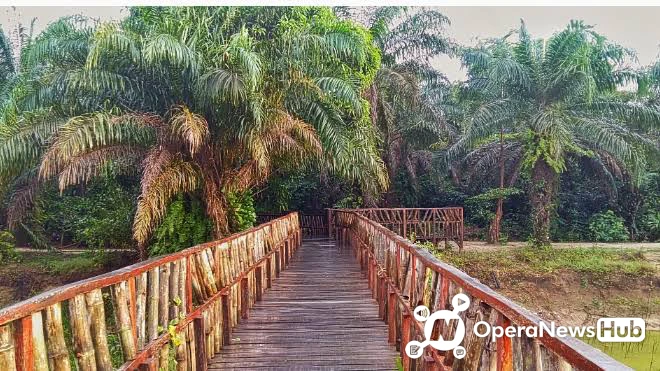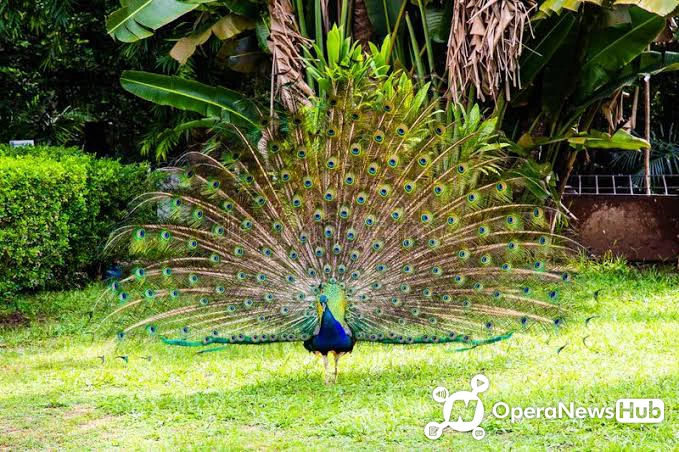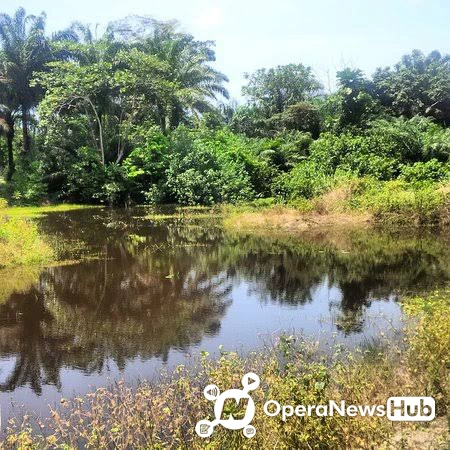 This park is located in Lekki, Lagos state. The fascinating feelings of nature in this park is overwhelming. There are a lot of gardens in this park housing various attractive birds, carnivores etc. In the park you would also see a small amusement park where children add to their happiness.
You would see animals like monkey, giraffe, tortoise, peacock etc. There are numerous species of plant and tress too. There is no gainsaying that this is one of the joy-giving places you should visit as a Nigerian.