Ode – Irele, Irele Local Government Area of Ondo State was created on 11th September, 1991, from the defunct Ikale Local Government Area. Its headquarter is Ode-Irele. It is bounded in the West by Okitipupa Local Government. In the East by Ed…o State, in the North by Odigbo Local Government and in the South by Ese-Odo Local Government Area of Ondo State. Irele Local Government Area occupies an area of over 1000 square kilometers in the lowland region, south east part of Ondo State. It falls within the tropical rain forest with abundant rainfall and sunshine. The Local Government Area drainage system is made up of river Ofo, Owena, Arerin, Apere, Oluwa, Out Atan and Ogbodogbo. The inhabitants of Irele Local Government Area are essentially Ikales with few Urhobo and Edo speaking settlers. The people also speak Yoruba and English Language fluently.
By the 2006 National Population Census figures, the Local Government has a total of over 200,000 people. There are over 300 towns and villages in Irele Local Government Area of Ondo State. The major towns include: Ode-Irele, the headquarters of the local government area; Ami, Ajagba, Akotogbo, Iju-osun, Iyansan, Barogbo, Atoranse, Loda, Lonla, Lewumeji, Gbeleju-Loda, Kajola-Lokaka, Kajola-Ojurin and Liapanu, just to mention a few. Among the traditional vocations of the people of Irele Local Government Area are Ore Festival, Eje, Ojoye-Jesun, Eminale, Esigie and Egbare, which are being celebrated at different periods of the year in the communities. Indigenes from far and near do come yearly to their communities for these festivals. Orthodox religion, Christianity and Islam are practiced with traditional religion. There is the belief in Malokun, Leron, Lomookuta, Maapeyo for Irele community. Erufun for Omi community, Epo and Awere for Iyansan; Igwe and Iwo for Akotogbo and Awere-awere for Ajagba communities.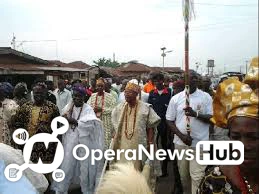 There are six prominent traditional rulers in Irele Local Government Area; while there are few Olojas and Baales installed by the various traditional rulers in the domains. Prominent among the existing chieftaincy title are: Maran, Seja, Gboroye, Aribo, Konye, Jagboju, Oyenusi, Orebemekun, Gbogunron, Yasere, Oyewoga, Aragbuwa, Lumeko, Idogun, Asaron, Agbogun, Lisa, Gbeleju, Ojan and Lemadoro etc.
The geographical location of Irele Local Government Area with the rain forest with abundant rainfall and sunshine encourages farming. About 75% of the populations engage in agricultural activities.
Major agricultural products are Yam, Maize, Cassava, Plantain; while the cash crops include Rubber, Kolanuts, Palm Oil, Cashew, Cocoa, and Pineapples etc.
At the moment, the Irele Local Government area has also embarked on the planting of about 30,000 oil palm seedlings and more than 15,000 cocoa seedlings across the towns and villages of the Local Government Area of Ondo State. Thousands of the crops are still being nursed for onward transplanting by the Agricultural Department of the Local Government and sales too to would-be farmers as well as members of the public.
A lot of mineral resources abound in Irele Local Government Area of Ondo State.
They include:
(a) Bitumen deposits at Lonla-Irele, Legbogbo, Gbeleju-Loda, Loda, Akinboni, Lutako, Daikolo, Laworo, Petu, Akinyomi, Ajagba, Barogbo and Iju-osun. The large minerals are still untapped.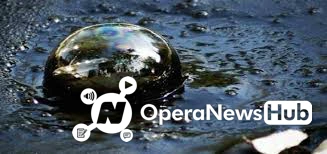 (b) Petroleum
(c) Kerosene
(d) Alluvial gold at Egbe-Letu Irele
(e) Kaolin at Omififun-Irele, Gbeleju, Lokaka, and Labaile villages in Irele Township.
(f) Iron Stones at Omi along the Basin of River Ofo.
(g) Sand of the manufacture of Glasses etc.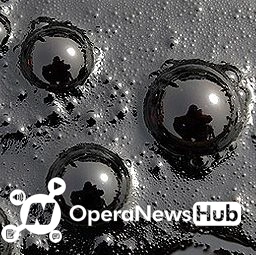 Although, there are no large-scale industries in Irele Local Government Area of Ondo State, the major contributions of private ownership sawmill industries available cannot be over-emphasized. There are however, about 15 medium-scales sawmill industries established all over the Local Government Area. These help in no small measure in the socio-economics Development of the Local Government Area.
We indigence of ODE IRELE also appealed to the authorities to set up a Bitumen Implementation Committee to actualize the exploration of the Mineral deposits as well as continue to discover more blocks within the Local Government Area.
AGBI OMA URELE
ODE – IRELE LAND OF MONEY.