Yoo Myung-Hee, The South Korean candidate for the post of Director General of the World Trade Organization has reportedly dropped out of the race clearing a path for Ngozi Iweala's emergence.
You will recall that Ngozi was nearly certified as the DG of the international organization before President Donald Trump and his government strongly opposed her by backing her main contender Myung-Hee. According to Washington Trade Daily, One of the reasons Trump's organization opposed her is simply because she is too close to democratic- the main opposition party in the United States and also received a formal endorsement from China.
China had leveraged on WTO's loose rules to catch up and overtake America at the international trade arena, enjoying all the advantages of a 'developing nation', which America can't as a developed nation. Immediately Trump stepped into office, he wanted China's status to change from developing to developed nation, so that the competitive field would be a level-playing ground.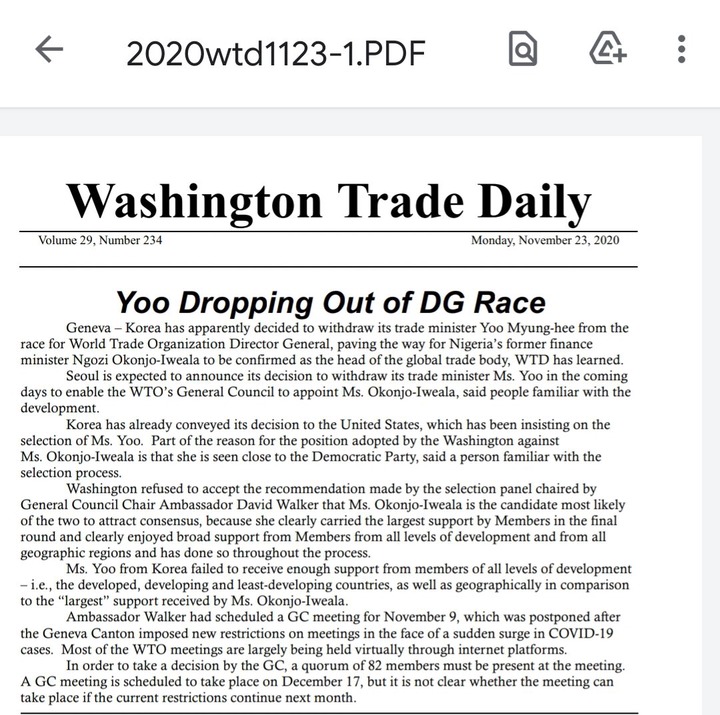 But there's more – the issue of bilateral trade and multilateral trade. WTO, with China's very strong backing, presently favours the latter where the body interferes and mediates in trade relationships between her members. Trump's America favours bilateral trade, where any two countries deciding to trade should sort out their terms between them without WTO getting involved. This is a very big issue.
According to TheCable, Yoo's decision to drop out from the race might be connected to President Trump's inability to secure a second term in office. You will recall that President Trump lost his re-election bid to Joe Biden- The former vice-President of the United States and the Democratic party candidate for the election.
President Muhamed Buhari's government must be commended for the evident support she threw and still throws behind Dr Ngozi in this WTO race.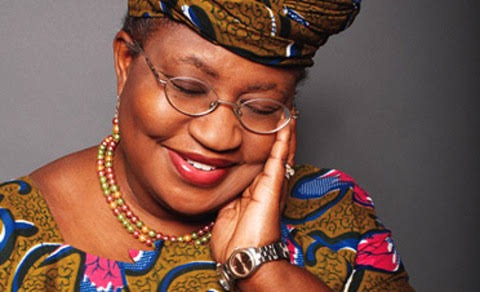 But in a global office as important as WTO DG, wasn't it clear from the beginning that the US would not support any candidate from Nigeria, bearing in mind Buhari's open romance with China?