According to the Treaty of 1886, Modakeke was to be removed from Ife soil, and rebuilt in a place between the Rivers Osun and Oba, and the Ibadans were to see that this was carried out.
That portion of the Treaty was galling to the Ibadans, the Modakekes simply would not hear of it, but the Ifes were jubilant, and were determined to see it carried out. Modakeke was a large town, and the immediate removal was simply impracticable.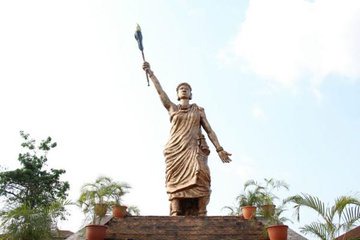 In vain did they ask that a reconciliation be made between themselves and the Ifes so that they might remain on the spot dear to them, containing as it did the ashes of their fathers ; the present generation knew no other home.
But the Lagos authorities would not stultify themselves by going behind the Treaty, as it were, although they took no steps to enforce it, nor would the Ifes yield to anything except removal.
Thus they remained together for years.
Subsequent Governors, who actually knew the towns, had their hands tied by the Treaty, much though they would have liked to see things effected differently
In course of time, however, the Ifes were practically indifferent about it, as intermarriages between them had all but made them one people, and the hope was being entertained that the matter would die away, and that Modakeke would remain.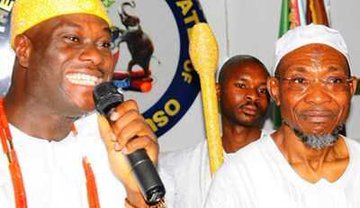 But Adelekan, the newly-created Owoni of Ife, a man as austere as he was uncompromising, was unremitting in his efforts to see Modakeke removed.
He went so far as to conciliate Governor Carter in 1896 by giving him three of those national and ancestral works of art known as the " Ife Marbles."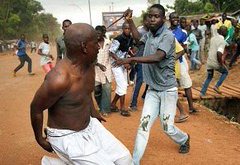 But since the general peace was kept, and the Modakekes were as industrious as they were loyal to the Ifes, and both populations seemed to live together in amity except for the Owoni, neither he nor his successors renewed the proposal to remove Modakeke.